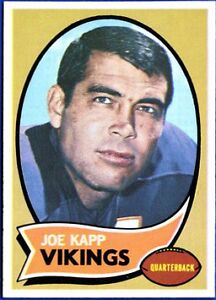 The Minnesota Vikings dislodged the Gophers as Minnesota's prime football attraction in the 1960s.
The Gophers were "your father's football team." Cal Stoll had the unenviable task of trying to keep the Gophers relevant.
Bud Grant grew into one of the most heroic figures in Minnesota history. He was a tragic hero, of course, because the Vikings lost four Super Bowls. Losing is bad enough in and of itself, but the Vikings seemed outclassed in all four.
Oakland in particular dismantled the Vikings. Oakland was coached by John Madden who had a bigger than life presence on the sidelines. He carried that trait to the broadcast booth.
Thanksgiving didn't seem the same without him doing analysis of a game. He seemed so genuine, not just about football but about life. His fear of flying made him seem human too. Even a big hulking football guy can have primal fears.
My mother pays hardly any attention to football but she remembers Madden as coach along the sidelines. He and Pat Summerall as broadcasters had chemistry as effective as Martin and Lewis. Summerall had a deadpan way of setting up Madden for his profound or funny comments.
In the arena, Madden and his quarterback Ken Stabler eviscerated the Vikings.
The four Super Bowl losses had a profoundly stunning quality for Minnesotans. The Vikings were so impressive in the regular season. They were "Purple People Eaters," snuffing out opposing offenses with decisiveness.
Carl Eller had a sort of movie monster image. I once asked a friend why Eller seemed particularly ominous, and the friend observed that it was the way Eller's arms sort of "dangled" from his side as he closed in on the opposing quarterback or a trapped runningback.
Alan Page was a hugely idiosyncratic player because he was scholarly, reaching heights with that quality that would humble many full-time scholars. In his football prime he was awesome.
But then he fell out of that prime partly because he wanted to take care of his body and his health. He wanted to lose weight. There was friction between him and Grant.
With whom do you take sides when both guys seem almost Olympian with their attributes? As long as the Vikings were winning, we could admire both.
The Vikings' first Super Bowl season was distant in my eyes. They played on a TV network we didn't get, because we out on Northridge Drive didn't quite have "cable" yet.
I remember suggesting to a friend we go snowmobiling on the day of that first Super Bowl, and the friend sort of being speechless at how I could overlook the game.
The NFL owners at that time sure had the goose that laid the golden egg. The whole world would slow down for their games. Why didn't it happen prior to the '60s? I think the answer is pretty clear: the quality of the TV picture.
The strides made by television made it progressively easier to appreciate football.
For a time we had the AFL and NFL. The AFL was destined to be absorbed by the NFL. In the meantime it didn't hurt that the AFL gained legitimacy. Our Vikings helped that process considerably by losing to the Kansas City Chiefs on that day when I probably went out snowmobiling by myself.
Vikings fans have been reminded of that Super Bowl in just the last few days. Our quarterback in that seminal year of success was Joe Kapp. He had an uncanny way of generating success, helped of course by a superb supporting cast. Remember how he'd occasionally throw a "jump pass?" His passes were known to wobble.
The Vikings should have clobbered the Chiefs. Instead it was Hank Stram, the rather verbose Kansas City coach, who came out looking superior, even using a horribly un-PC expression to deride the Vikes ("Chinese fire drill").
The AFL was buoyed in an even bigger way when the New York Jets beat the Baltimore Colts in such a huge upset, cynics couldn't help thinking "something might be up."
Kapp should have brought a Super Bowl ring. If he had, we might continue thinking warmly of him despite his current behavior which is right out of the Jerry Springer program. Only there were no "bouncers" there. This was a real fight and not a Hollywood one.
The Hollywood fights involved those smacks to the cheek, feigned, with sound effects. Real fights aren't as fun to watch. Kapp and an old Canadian Football League rival went at it, during some sort of banquet event.
We learn that Kapp has a history of this. He even "went at it" in his Vikings days with a teammate, Lonnie Warwick, who played middle linebacker. That fight isn't as well known as Billy Martin vs. Dave Boswell.
My, those were different times. The pay in pro sports was far less than today. So players were responding to more primal urges when taking the field, like the urge to simply show superiority or to impress women. Today the money, lawyers and agents keep everyone in line much better, with occasional exceptions (e.g. Plaxico Burress).
Kapp and his rival are in their 70s, a stage in life when fighting can't be excused on any grounds.
The quarterback for the other three Minnesota Super Bowl teams was Fran Tarkenton. Tarkenton was an original Viking and then left for a time for New York (the Giants). He made a return in a ballyhooed acquisition, but many of us may have forgotten that his first year back in Minnesota was not impressive. It took time.
He lost three Super Bowls at a time when Minnesota was still playing at Metropolitan Stadium, Bloomington.
The old "Met" continues to recede in our memories. Coach Grant never liked it because it was built for baseball. He said the Vikings always seemed like the "other" tenant.
Fans were known to attend in snowmobile suits. They were also known to keep warm by consuming certain types of liquid refreshments, which according to legend were actually passed along rows. I never attended a football game at the Met so all I have to go on is legend.
I imagine there were a few frozen toes there. But we wax nostalgic.
Now of course we're told the Metrodome has faded into obsolescence. Our New Jersey owner says we must have a new stadium. But he has a loser on the field.
The media are likening this year's Vikings team to 1984 when the infamous Les Steckel had his fling. The Star Tribune just ran an old photo from then. My only reaction was: How could men tolerate such tight-fitting pants back then? Wasn't it hard on the genitals?
I don't think 1984 was like today. I think we knew it was just an aberration, that the Vikings would rebound and bring us glory again.
Today is different. With the Vikings ownership on the verge of pouting over our hesitance in writing a check for a palatial new stadium, I'm not sure the commitment is there to right the ship.
As I have speculated before on this site, the Vikings could fall into prolonged mediocrity like we have seen from the Detroit Lions. Or, right here in Minnesota with the Timberwolves of hoops.
We lost to the Atlanta Falcons by ten on Sunday (11/27). It was a typical game for a chronic loser. We weren't blown out but you could sense what the outcome was going to be. Afterwards the analysts point out some "might have beens."
Get used to that.
We put a runningback on a pedestal: Adrian Peterson. At the time he got his contract juiced up or extended or whatever, I shook my head. I argued with someone who acted all fired up about it. I said "hey, the NFL has changed and it's a quarterback's league now."
Gone are the days when you sought someone like Walter Payton and pitched the ball to him 35 times in a game.
Not only is it a quarterback's league, the players are so punishing now, like missiles, that a workhorse runningback is going to get worn down rapidly.
The idea in the NFL today is to just have a stable of reliable runningbacks who mainly just don't hurt you.
Peterson has been known to fumble and that's very bad news. We shouldn't be surprised. It has been pointed out that the runningbacks who consider themselves "stars" work very hard to get that extra yard or two on a carry, and this is where many fumbles happen. "Just hold on to the d--n ball."
What point is there for Peterson to even play anymore this year?
The '84 Vikings had three wins. At present we have two.
The Vikings did have a window for success this year. It didn't have to be a lost season. Chicago without Jay Cutler is totally doomed. A task force should be formed in the Windy City to see why they can't seem to acquire a passable backup quarterback, as opposed to the kind of QBs you see in the second half of pre-season games.
Those Lions are looking like they were a flash in the pan earlier in the season. Tampa Bay and their quarterback Josh Freeman are regressing. That just leaves the Packers streaking away.
But the Vikes could have made a bid for a wild card. Just not with Donovan McNabb.
Our long cold winter will be without either the Vikings or Gophers doing anything in January. The Gophers go into hibernation very early. It takes talent not to get a bowl bid when you're in the Big 10. And yet our coach Jerry Kill got his contract enhanced. While Illinois' Ron Zook got fired.
I'll be fascinated come Sunday to see Tim Tebow bring his Denver Broncos to the Metrodome. At a time when "sameness" seems to characterize the NFL product, Tebow's Denver Broncos are boldly going where others hesitate. The option offense?
Tebow is 5-1 as a starter and it's an endearing story, of a guy considered inartful as an NFL player but who seems to have incredible intangibles along with an abiding religious faith that brings some mocking.
I don't necessarily admire "God squad" Christians but I admire the quality of going your own way and being yourself. Tebow is striving to prove his critics wrong and I applaud him. I hope he overwhelms the crumbling Vikings come Sunday.
Let's ignore Zygi Wilf trying to twist our arms. Let's take a long hard look at the Metrodome and realize what a reliable, sturdy "survivor" this has been as a sports venue.
We "need" a new stadium? Please let's not be lemmings.
Let's not be impulsive in following Wilf whose business instincts could overwhelm us. Let's not be impulsive like Kapp getting into a fight. Let's step back and take a breath. And enjoy Christmas.
Postscript:
There's another angle to this coming Sunday's game I wasn't aware of, until I received an email from friend Greg Cruze of Cold Spring. He sent this email in response to (a skeptical) one I shared on the Vikings.
Greg says: "I think people are slowly waking up to the fact the Vikes are on a significant downhill slide, as you mention. I hope it isn't anything like Detroit, but you never know. Regarding Denver, I find myself more interested in them. As you may know, one of the starting receivers is Cold Spring's very own Eric Decker. My daughter went to high school with him. He's been a big part of Tebow's success. No doubt there will be a busload of Cold Spring-ites on their way down to the dome this weekend."
Raise the roof, Cold Spring-ites!