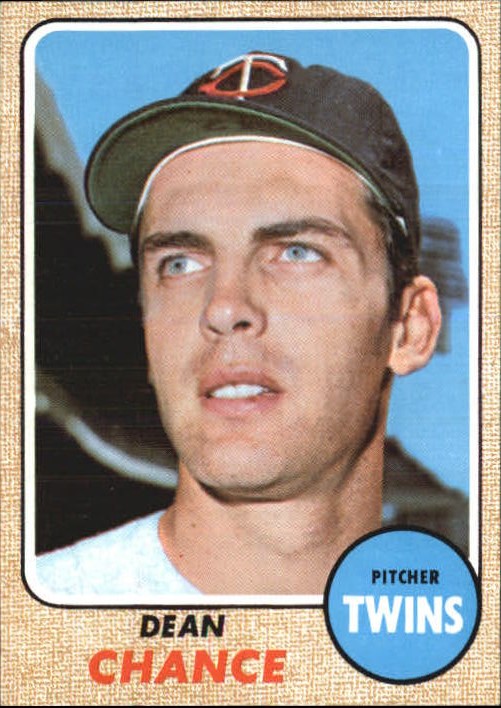 It was not healthy to be a Minnesota Twins fan in 1967. Americans had much bigger fish to fry than baseball in that long-ago summer. I was 12 years old. I was dealing with issues like: what am I supposed to do at a junior high dance? The issues of adolescence were daunting.
There was a time as the Internet developed when a website came forth called "Get Mortified," the whole purpose of which was to let people share stories and photos from adolescence. We're supposed to laugh at those photos. Mine ranked right up there: I had braces. We tried to find our place among our peers.
Following major league baseball was liberating. I could retreat into my own world doing this. The Minnesota Twins were very young (as a franchise) at that time. In those heady days of Calvin Griffith and Halsey Hall, the Twins were like an extension of our identity in the Upper Midwest. This set the stage for sadness.
There were no East/West divisions then. Only one team from the league made the World Series. This was a pretty hard feat to achieve. Jim Kaat once told a friend of mine that the 1967 Twins team was even better than in '65. In '65 of course we won the pennant but lost in seven to Los Angeles (and Sandy Koufax) in the World Series.
In '67 our stable seemed pretty well stocked with talent. How unfortunate we couldn't simply "pull away." Fate just wouldn't have it that way. We were among four A.L. teams desperately fighting at the end of that season. We left it to chance if we could make the "big show" that year. A bad break or two might break us. There was another big consequence to our failure to pull away: Jim Kaat's arm got overworked. An elbow injury forced him out of the second to last game.
The last two games get the focus of baseball historians. We lost both, crushing the dreams and emotions of so many adolescent boys who had their stacks of baseball cards. Nothing could possibly happen at a junior high dance to offer us consolation for that.
Of course, it was nothing but foolish to be so emotionally invested in a baseball team. Our diversions were limited then. No Facebook or any meaningful electronic communications, at least nothing like today. We listened to the top music hits on our transistor radios, offered up by KDWB mainly. Remember their jingle? "KDWB, Channel 63." Our DJ was "Tac" Hammer. Songs like the Association's "Windy" were played endlessly. We read on the back of an Association album that one of the group members "didn't eat meat." I was perplexed.

Tapestry of music
The year 1967 was when the majestic organ strains of "A Whiter Shade of Pale" cascaded from our radio speakers. That unique song was from Procol Harum. This was the year of "I'm a Believer" from the Monkees. The Beatles, who seemed other-worldly with their fame, gave us "All You Need is Love," "Hello Goodbye" and "Penny Lane." I still have my "Hello Goodbye" record and displayed it as part of my collection at the Morris Public Library. The "flip" side of that record was "I Am the Walrus." In preparing my collection, I thought at first that "Walrus" was the 'A' side - it was so well-known. I was wrong.
The song that probably evokes the most nostalgia or memories from the time: "San Francisco (wear some flowers in your hair)." George Harrison of the Beatles once commented on that celebrated escapist phenomenon that took hold in San Francisco. We hear the term "hippies." Harrison visited the place and he felt the images were inflated in significance. Gee, would the media be guilty of over-romanticizing something? Harrison said the place was nothing more than a "bowery."
Davey Jones sang "Daydream Believer" in 1967. That 45 RPM record sleeve was in my collection at the library. The Doors gave us "Light My Fire." Frank Sinatra, who might have just been a relic, joined with daughter Nancy for that distinctive song "Somethin' Stupid." It's distinctive because it's one of those pop songs so simple in its essence, we swear we could write one just like it. Silly rabbit, writing "simple" popular songs is extremely difficult. I know something about this.
The Viet Nam War was raging in 1967. Carl Wilson of the Beach Boys was indicted for draft evasion that year. The draft board in Louisville KY refused an exemption for Muhammad Ali.
The American League pennant race wound down with a maddening lack of resolution. Adding to the angst was how inept the four contending teams could be. Teams fumbled away opportunities. There was one beacon through all this: Carl Yastrzemski of Boston. Why couldn't it have been Tony Oliva? Boston ended up as the team of destiny. We helped them with inept stretches of play.
Identifying a pivotal point
Historians focus on those last two games in Boston. The tale of woe for the Twins was one for the ages. But, a baseball season is composed of 162 games. I'd like to focus on September 16. The Twins were in Chicago. Attendance was depressed because of racial turmoil in Chicago's south side. Some things never change.
Roger Angell wrote that "each pitched ball seemed heavy with omens, and spectators greeted the most routine enemy pop fly with nervous laughter and applause."
Our Dean Chance was in his Twins prime. He could be so awesome when he was "on." I was so sad to see him still on the Twins roster in 1969 when his arm had been depleted. In '67 Chance excited us with his considerable talents from the mound. He was seeking his 19th win on September 16, 1967. He was "on" in the early stages of the game.
The Twins loaded the bases in the fifth, using a sacrifice along the way. I'm reminded of the contemporary movie "Moneyball" in which the Billy Beane character says "no sacrifice bunts - never." The sacrifice has always been a much-debated tactic in baseball. You're giving the other team an out. Considering the Twins' offensive firepower in the 1960s, the sacrifice seemed a dubious ploy.
The White Sox pitcher was Tommy John. I'm sure this was before the surgery that bears his name. Many good pitchers flamed out with sore arms in those days. Sports medicine was not as advanced. Teams would later have so much money invested in players, they became much more tender and caring about players' physical welfare, and pitchers topped the list. Pitching is an unnatural act for the human body. Whitey Herzog wrote in his autobiography that "a pitcher injures his arm on every pitch." In the '60s, four-man rotations were common along with complete games. I don't remember hearing about "pitch counts."
Beane would learn how to take advantage of opposing pitchers who were coddled. He'd seek to wear them out, i.e. get them out of the game, getting deep into a foe's bullpen, by taking lots of pitches. How often do you see a hitter going after an obvious ball out of the strike zone? Force pitchers to throw strikes, and you're putting lots of pressure on them.
OK, so the Twins have the bases loaded, and up comes Ted Uhlaender - remember him? - who hits a "chopper." Tommy John deflected the ball. He then made a wild throw and two runs come in. OK, we're on our way, right? But remember, this was 1967, when the baseball gods forced an excruciating exercise. The Twins scored once more in that inning.
Then in the fourth, Bob Allison homered. Angell recalled that the Chicago outfielders "studied (the ball) in flight like junior astronomers."
Tasting victory, but. . .
Hey, we were up 4-1 in the bottom of the ninth! Chicago's Tom McCraw comes up to bat and singles. He pulled in at third on Ron Hansen's single. We remember Hansen as a slick fielder and woeful hitter, but on this day he produced, guided presumably by those baseball gods. Maybe it was those "angels in the outfield" as in the movie (the 1951 version).
Tony Oliva made a horribly timed error in right field. No one remembers Oliva as a truly clutch player. He'd be in the Hall if he were.
Here comes Rocky Colavito to the plate. Rocky Colavito! What a name. He was also a quite good player. Here he hits what appears to be a perfect double play ball. Oh, my! The ball bounces over the third baseman's head. A run comes in.
Les Josephson made the anti-Billy Beane move of bunting. He was willing to "sacrifice." The ball dribbled along the third base line. Dean Chance scurries toward the seemingly harmless ball. Chance, who would later gain note as a carnival entrepreneur, dropped the ball, then seemed to fight it, and finally couldn't help but just glare at it. Now the score is 4-2, there are no outs and the bases are full. We perspired as we were glued to our radios, perhaps wanting to cry.
"Wild bird cries rose into the night," Angell wrote.
White Sox manager Eddie Stanky was seeking every possible edge, so he employed his third pinch-runner of the inning! Stanky once managed the Minneapolis Millers. He was rather a character.
Wayne Causey comes to bat. Our manager, Cal Ermer, a snakebit figure in Twins history, called on Jim Kaat to pitch. Kaat unleashes a wild pitch, allowing in a run. Causey hit a fly ball to right to tie the score. Sheesh!
Now we see Al Worthington come to the pitching mound for Minnesota. Worthington had a long tenure as top-tier reliever for our Twins in our early years. He was rather iconic and dependable. Al made a classic save appearance in a win, the first time I ever personally attended a Twins game at Met Stadium. I remember the P.A. announcer would always announce his name as "Alan" Worthington! I remember him gamely peeling off his warmup jacket. Really, ol' Al who was a man of the Deep South, was like a father figure to us young boomer boys.
Continuing with that Sept. 16, 1967, review: Billy Beane would not approve of the intentional walk that Al gave to pinch-hitter Smokey Burgess. Stanky sends out yet another pinch-runner. Hell's bells, the Twins also issued a pass to Don Buford, setting up the force at all bases, but hey, let's just get the hitters out, OK? That's would Beane would say.
Pete Ward was the 12th batter to appear for Chicago, actually in a span of just one-third on an inning. "Whoa Nellie," Keith Jackson would say.
Angell informs us that Ward had been hitless in his previous 21 times at bat. The count was 2-2 when Pete hit a liner off Harmon Killebrew's glove. He trotted to first triumphantly.
Had the gods up on Mount Olympus scripted all this as some sort of wrath vs. Minnesota? We had to ask. Nothing could be more painful for the young boomer male Twins fans. We were overly emotionally invested in the Twins.
Comiskey Field set off its scoreboard rocket display, usually reserved for home runs, after Ward's hit. On the next day, Sunday, Gary Peters shut out the Twins 4-0. The colorful Eddie Stanky was conqueror.
You can talk all you want about those two losses vs. Boston at the end of the season. There was a fairly tale-like quality to Boston's success. But the Twins' misery was hardly confined to those two games. It was a better team, perhaps, than the one that won the pennant in '65. Cal Ermer had a chance to go down in Twins annals as famous. Instead he stepped back into obscurity, spending much of his career in the minors. He did marry a beauty queen from Tennessee.
The Twins would go on to win the West Division in '69 and '70 only to get crushed by the Orioles in the playoffs. In '69 the Orioles would go on to lose that storied World Series against the New York Mets and our own Jerry Koosman. Surely Mount Olympus made sure the Mets would win that one.
We needed a touch of joy and exhilaration, considering all the pain our nation had been through with the Viet Nam war and civil rights struggles. The Mets were like a wellspring of joy.
The '67 season could have been the Twins' greatest ever. Sigh.